Why Brian Sheth Is Planting Trees for the Future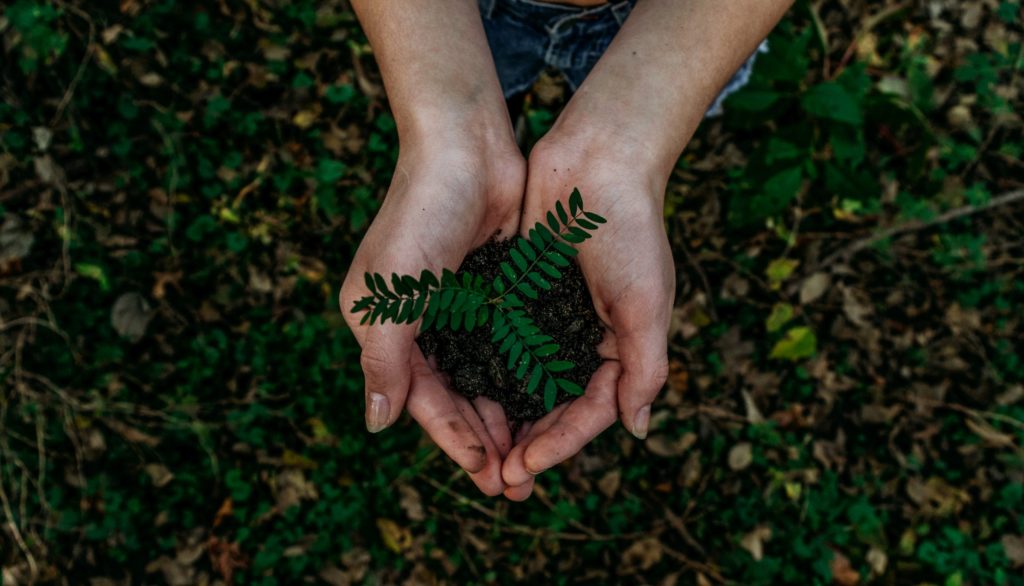 There's an old saying, "The best time to plant a tree was 30 years ago. The second best time is now." These are words that Brian Sheth lives by. The self-made entreprenuer has been a big proponent of getting to the root of problems, especially when it comes to environmental issues. Sheth, whose firm Haveli Investments is making its mark on the tech industry, is an avid supporter of Global Citizen's plan to plant 100 million trees in towns and cities by 2030.
Sheth appeared with U.S. Sen. Chris Coons, D-Del., at a Global Citizen Live event in New York to tout the ambitious project. Coons introduced bipartisan climate legislation to support the global Trillion Trees initiative and push back against deforestation.
"As a proud Global Citizen partner, I can think of no greater work than to develop new solutions to protect our one home, Earth," Brian Sheth declared in a Global Citizen YouTube video. "That's why I'm proud to stand with Global Citizens and organizations like Re:wild as we work together to create an equitable and nature-positive planet for ourselves and future generations. By taking care of our planet, we also take care of each other."
While philanthropy is important, Sheth emphasized that sound government policies also must be implemented — and that's why he's proud to stand with the eco-savvy senator. 
Could helping to plant a trillion new trees be the antidote to climate change? A study in Science magazine found, "The restoration of trees remains among the most effective strategies for climate change mitigation." All eyes continue to focus on climate change because the planet can't afford not to. It's estimated that climate change could cost the global economy $69 trillion by 2100.
"In areas where there's been significant degradation of natural forests, we have an opportunity to act now and in a dramatic way," Nicole Schwab, co-head of nature-based solutions at the World Economic Forum, told Global Citizen. "Some areas need the conservation and protection of standing trees, others need assisted or passive restoration of degraded forests, and others need active planting measures."
It's no secret that planting trees offers a forest's worth of benefits.
A recent U.S. Forest Service study in Oregon found that in neighborhoods where nonprofits planted more trees, human health benefits were obvious.
Forest Service researcher Geoffrey Donovan told The Washington Post, "Urban trees are an essential part of our public health infrastructure and they should be treated as such." Portland, Oregon, nonprofit Friends of Trees spent 30 years planting nearly 50,000 trees.
Arbor Day, which took place in April, prompted many people throughout the United States to spread seeds. In 2021, Re:wild teamed up with social media brand Snap Inc., and the National Park Service to plant 100,000 native trees and plants in California's Santa Monica Mountains National Recreation Area.
And Brian Sheth had a hand in that valuable initiative. Sheth is the co-founder of Re:wild, an organization with more than 200 partners in over 50 countries working to help wildlife and wild areas remain wild and free. Re:wild supports a steady stream of ongoing environmental efforts. 
"For our planet, we ensure no one stands alone," Sheth affirms.
Planting trees isn't the only way Brian Sheth is working to combat climate change. He's working to save the species that rely on them. Lately, Sheth is raise awareness for tree-dwelling snakes that are losing their natural habitats due to illegal mining operations.
Sheth partnered with actor Leonardo DiCaprio to give endangered serpents typically found in Ecuador, Colombia, and Panama honorary names to pay homage to their loved ones. Brian Sheth named the snail-eating Sibon marleyae after his daughter Marley and DiCaprio paid tribute to his mother Irmelin Indenbirken by gracing the Sibon irmelindicaprioae snake with her moniker. The snakes are currently in harm's way due to illegal mining operations that have infiltrated the area.