Student Fashion Tips Everyone Should Know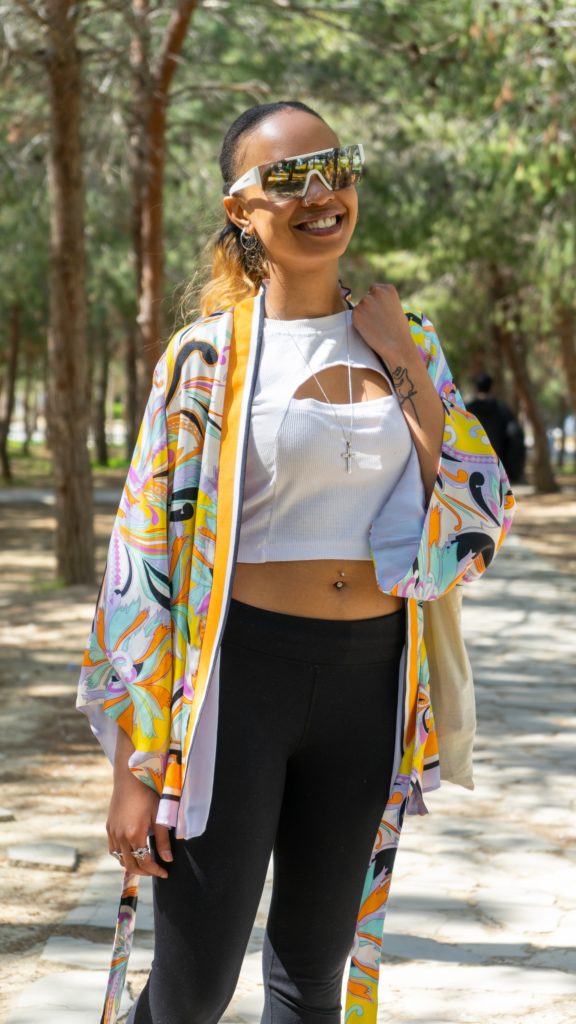 College students face many decisions every morning when selecting their outfits; with the appropriate wardrobe you can save yourself both time and still appear stylish!
Student fashion tips should focus on simple staples that help create an effortlessly stylish yet casual look, such as plain-colored T-shirts and jeans that can help quickly get you ready in an emergency situation.
Basics
No secret here; many millionaires dress similarly daily in order to reduce the number of decisions they need to make each morning and free up time for more important activities (like sleeping). While you don't need an exact match every day, having some essential pieces in your closet that help make getting dressed for classes and meetings easier will save you tons of time in the mornings! These versatile items can easily be mixed and matched for different looks throughout the week and save lots of time getting ready!
An essential combination for any student wardrobe is jeans and a classic tee, as this outfit can easily transition between formal and casual events without going out of style. Throw on an optional jacket during cooler months or use a raincoat when necessary for those occasional showers!
Accessories such as a backpack or handbag will complete any outfit and add a sense of class to any ensemble. Simple leather designs tend to be more cost effective and versatile than their designer counterparts.
Finally, some simple jewelry will complete your ensemble and help make you look polished. Instead of carrying too much with you, consider investing in high-quality basics such as gold-colored chain necklaces and an affordable pack of hoop earrings that will go with any ensemble.
Comfortable Tees & Tank Tops
College can be an exciting time of experimentation when it comes to fashion, but if your goal is an education rather than simply being fashionable, essential staples should form part of your wardrobe. An initial closet audit and identification of items needed during your first year is the best place to start.
Stock up on T-shirts and tank tops of all styles – whether short-sleeved tees designed for summer heat, or longer sleeved tops for fall/winter wear – for maximum versatility and wardrobe coverage. Plain colored designs are best; however, feel free to include your favorites among your collection as well!
As you'll likely be doing quite a lot of walking on campus, it is essential that you pack durable sneakers and walking shoes that provide maximum comfort and style – such as Nike Dunks. They will keep your feet feeling good no matter where your campus journey leads you!
Add some stylish accessories to your look for maximum impact and look put-together and chic. Gold hoop earrings are easy to pair with any ensemble and you can find packs at local drugstores at an affordable price.
Leggings
Leggings make an excellent alternative to trousers or skirts and layering up in warmer weather, perfect for layering under a poncho or cardigan for warmth. To achieve the most flattering appearance with leggings, ensure your top covers your bottom and hip area, such as with a tunic top or long tee.
If you're going for a trendy look, try black shiny leggings – they have been seen on fashion runways and celebrities like Lauren Conrad and Mary-Kate and Ashley Olsen have worn them. More comfortable than regular black opaque leggings but still providing sleek and stylish appearance. Plus-sized students should opt for high-waisted leggings so their stomach doesn't protrude outward.
Fleece-lined leggings are an essential piece for cold-weather wear, providing warmth without adding bulk. Pair these leggings with a hoodie, cashmere sweater or jacket as well as boots for an aesthetically pleasing yet comfortable ensemble.
Use leggings to create an elegant formal ensemble by pairing them with a pencil skirt and blouse for an appropriate school outfit. Always refer to your school's dress code to determine what's considered suitable and make an impressionful first impression with professors and classmates! The right style can make an important statement about yourself!
Track Pants
Fashion trends that make students stand out when studying at college are essential. A well-chosen outfit immediately makes a student appear respectable and adds status; therefore, dark monophonic jeans that coordinate perfectly with white or gray T-shirts may be better options than torn ones.
Add sweaters or cardigans to your wardrobe as they provide warmth in cold temperatures while being part of the latest fashion trends – you are sure to receive compliments from both peers and professors!
Students would do well to incorporate formal attire, such as skirt or pantsuits in dark colors such as black, navy blue and deep grey into their wardrobes. If finances do not allow, second-hand suits on Carousell can often be purchased at very competitive rates.
When purchasing loungewear bottoms, there can be much confusion over joggers vs sweatpants vs track pants. Joggers are made of fleece, cotton or polyester fabrics and designed for casual or athletic purposes; track pants are constructed out of nylon material and often worn during sporting events.