Top 5 Financial Careers You Can Pursue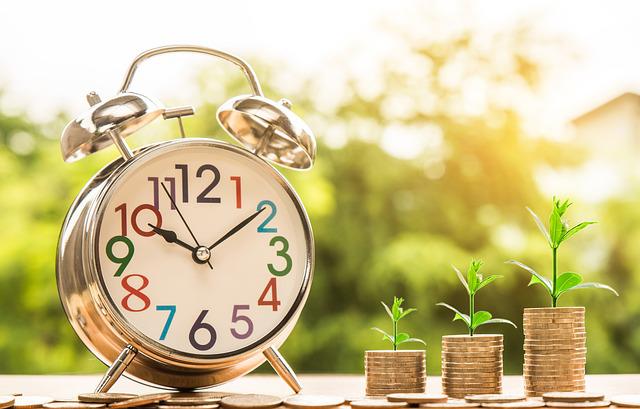 Regardless of what field you're interested in, there are many financial careers you can pursue. These careers range from credit risk analyst, investment banker, asset and portfolio manager, and fundraiser.
Credit risk analyst
Depending on your ambitions, you can pursue a career as a Credit Risk Analyst. These professionals evaluate the risks associated with companies' loan applications and make recommendations based on their analysis.
It may not be easy to get started in the field, but there are many opportunities to advance your career. You can start in a junior credit analysis position, or move up to a more senior position.
The first step to becoming a credit risk analyst is to study finance and economics at university. While you are in college, you can also gain valuable work experience through internships and part-time jobs. This is a good way to build your CV and meet recruiters.
In addition to having a solid knowledge of finance, credit analysts also need to display the skills of a problem solver. They must be able to analyze a large amount of information and then decide which factors are important.
Asset and portfolio management certificate program
Whether you're just starting out in the financial industry or you're looking to transition to a new career, the Asset and Portfolio Management Certificate Program can help you get started. Through three courses, you'll learn about investment products and strategies, including asset allocation, risk management, and performance measurement.
The course's curriculum includes an introduction to the fundamentals of finance, an overview of securities and derivatives, and an introduction to equity and debt. You'll also develop an understanding of how to manage risk, evaluate portfolios, and calculate bond yields.
Each course is taught by experienced experts, who guide students through hands-on exercises. Using real-world tools, you'll build and manage simulated portfolios. These can be based on analysis, strategy, or a client's goals. You'll add these portfolios to your LinkedIn profile and resume, providing you with practical experience.
Investment banker
Historically, investment banking has been a male-dominated profession. However, the gender disparity is beginning to diminish day by day. In fact, one in four investment bankers are women.
In terms of work, investment banking involves data crunching, spreadsheets, PowerPoint presentations, deal memorandums, and many other technical tasks. You will also have to communicate with customers and extraneous organizations. This requires an understanding of business and investment laws and regulations. It is an extremely competitive industry, and you will have to be able to exceed client expectations.
You will need to be a well-rounded individual with strong social skills and a healthy work ethic. You will also have to be prepared to work long hours. You may have to travel to meet with clients and sales forces. You will also have to learn to work under pressure and think creatively to meet client needs.
Fundraiser
Whether you're looking for a career in fundraising or have a dream of pursuing a more traditional professional path, it's important to understand how fundraising works. Most fundraisers work for a nonprofit or social service organization, but they also work for businesses and religious institutions.
Fundraisers are responsible for planning and organizing fundraising campaigns. They also develop relationships with donors, media, and other people involved in the organization. Their primary role is to communicate the organization's needs to potential donors. They must also be knowledgeable about campaign finance laws and other tax benefits.
A fundraiser typically requires a bachelor's degree in a field related to fundraising. They may be employed directly by a nonprofit organization or as a consultant with many clients.
Most fundraisers work full time, but some of them may work part-time or on weekends. In addition, fundraisers may have to deal with large amounts of data. It's important to have strong communication and organizational skills, and a good work-life balance.
Wealth management
Having a career in Wealth management may sound like a daunting task, but it is actually quite easy to break into. There are many different roles in the sector. While some companies offer the option of becoming partners, most of the time you will be working in an entry level position.
Most wealth management careers will require at least a bachelor's degree. Some firms are willing to hire candidates with a higher education, although experience in finance is usually preferred. You can also gain experience in the industry through an internship with a reputable firm. This will give you hands on experience in the title of analyst, while also allowing you to test out the skills needed to enter the industry.
Wealth managers are primarily responsible for coordinating and executing strategies agreed with their clients. They typically work with a team of people, including accountants, lawyers, and investment advisors. They may attend in-house meetings and follow up on transactions.