How to Pick the Best Musical For Your High School Production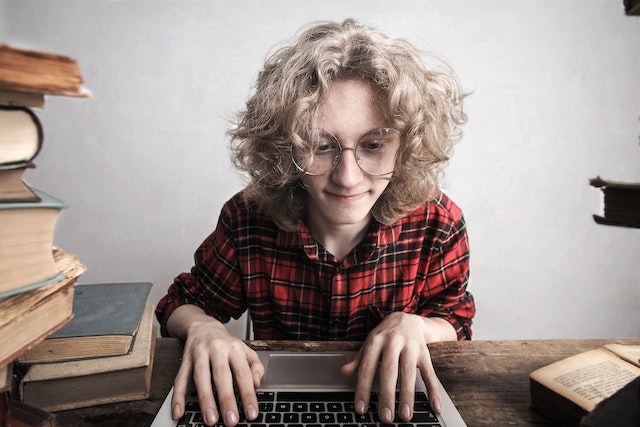 High school theater productions are a fantastic learning experience for everyone involved. Theatre encompasses a wide range of skills including teamwork, oral communication skills, problem solving, motivation, commitment, cooperative collaboration, time management, and more in addition to being cross-curricular, encompassing math, language arts, social studies, and science, as well as performing arts.
There are many elements that contribute to a successful high school production, and one key part is choosing the right musical. A musical can incorporate acting, singing, dancing, instruments, set design, lighting, costume design, directing, and other arts. How do you pick the right musical for your school? Here are some suggestions for what to look for.
Originality
While a familiar production may seem like a popular idea, there are many advantages to choosing an original musical. When you put on a well-known show, such as a Broadway musical, the audience already has an idea of what the production should be like. They've heard the songs and the dialogue before, they may have even seen the show on or off Broadway. This can set unrealistic expectations for the quality of the production. The level of difficulty of a professional production can also intimidate budding performers, even in simplified to a "Jr." version.
An original production captivates the audience, keeping them on the edge of their seats to find out what will happen next. It provides a fresh experience with new songs that are catchy enough to have patrons humming or singing on their way out the door. And as they work on their character development without any pre-conceived notions, students will love the experience of bringing a unique story to life.
Avoid Licensing Issues
Another benefit of avoiding big name shows is that it reduces the complications of licensing issues. For many well-known, popular musicals it can take months or even a year to get licensing in order to legally perform them. You'd have to apply now for a production you wouldn't be able to use until next school year.
Find a publisher who offers musicals that include licensing for live stage performances as well as livestream and recording rights. With these already built in, you don't have to worry about itemizing the specific aspects of licensing and worrying about what is and isn't legally allowed.
Budget-Friendly
Most high schools have a limited budget for purchasing musicals, which can make it difficult to even consider the big-name productions. Public schools seem to repeatedly cut the budget for the arts, including music and theatre, making it more of a challenge each year to continue to put on productions that include a large number of students.
When you go with a lesser known original musical, you'll have funds available to flesh out your production in other ways. You can have more elaborate set designs, flashier costumes, and realistic props when you don't blow your budget on the cost of scripts, music tracks, and royalties. Make budget a priority and skip big-name shows.
Shorter Performance Length
Most Broadway productions run two to three hours, which can be too long for both high school performers and their audience members. Non-professional high school students may not have the stamina or the attention span necessary to put on or watch a show longer than two hours.
Another consideration is that the longer the musical is, the more rehearsal time you need. It can become a daunting task rather than a positive experience for teachers, students, and volunteers.
Choose a musical that is between one and two hours. You'll be glad you did when you're in the midst of rehearsals with a performance date looming in the not-too-distant future.
Flexible Cast Sizes
High school productions vary in terms of casting availability. You may have a large drama department with plenty of willing actors, or a very small group to work with. This can pose a challenge to find a musical that works well for the size of your cast.
Look for musicals that have a flexible cast size so that you can incorporate as many students as possible, or make the most of a small group of students without leaving holes in the story line or needing to double. Flexibility also allows you to use the same musical again in the future with a different size group.
Chorus Included
When it comes to high school students, you often have many who are willing to sing in the chorus, but who don't want to play a major role in the production. This can pose a problem if the musical you choose doesn't have room for a chorus or if the songs are not written with a chorus in mind.
Musicals for high school students are specifically written with optional chorus parts included in the production, making it easy to incorporate more students in the show.
Gender-Flexible Characters
There may be no bigger issue right now for teenagers than the subject of gender. Whether a student identifies as a certain gender or considers themself non binary, playing a specific role in a musical can be difficult.
Choose a musical with gender-flexible characters so that the roles can be played by any actor regardless of gender identification. Finding musicals that fit this criteria doesn't have to be a challenge. There are publishers who create shows with characters that can be played by any gender.
What Makes a Successful Production?
Now that you know what to look for, it's time to find an original musical that won't break your budget, is a reasonable running time, and is flexible enough for the cast and crew you have to work with. Keep in mind that the show doesn't have to be perfect, because it won't be. What's important is that everyone has fun and learns a lot through the experience.
Pioneer Drama Service publishes a wide variety of musicals and theatrical productions designed specifically for amateur and educational theater.