How To Prepare Your Child To Start Elementary School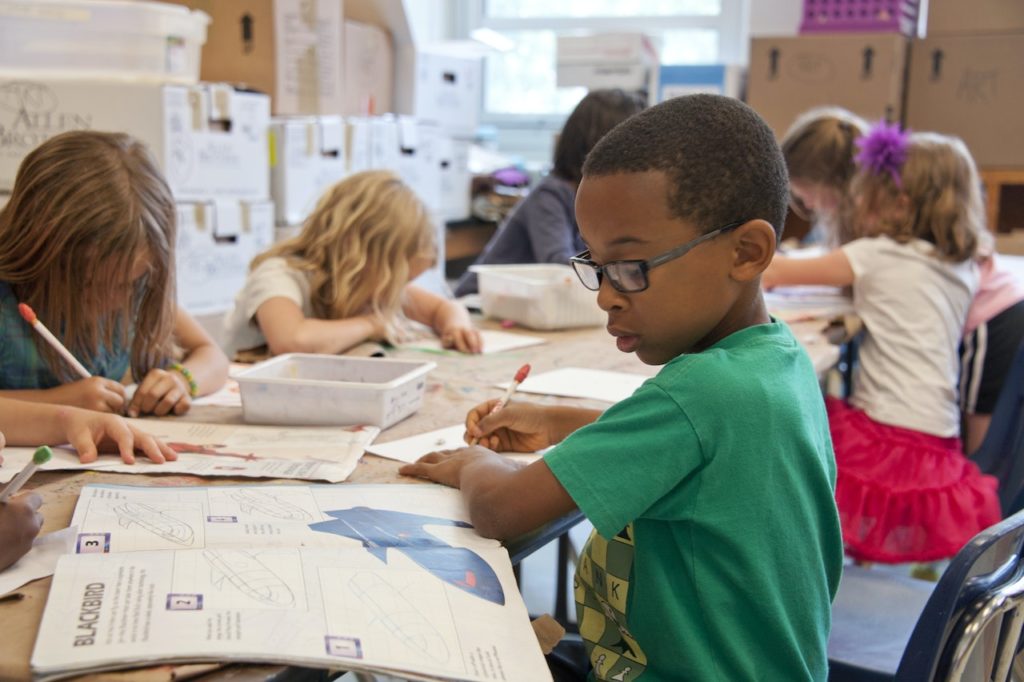 Children across the country are headed back to school. Whether your kid has already started or is starting soon, the transition can be challenging for everyone. Going from the freedom of summertime to the structure of school can be positive, but many kids need time to adjust.
If your child is going from kindergarten to elementary school, these traditions may be extra challenging or overwhelming. Many kindergarten classes are only for half a day, while most first-grade courses are all day. Even if your child was in full-day kindergarten, expectations, and schoolwork are often a bit more intense in elementary school.
So, if you want to set your child up for success, emotionally and scholastically, this article is here with some practical tips from various experts.
Discover some practical ways to help prepare your child to begin elementary school.
Teach School Bus Safety And Rules
While not all children take the school bus, it's common for first grade to be the first-time kids take a school bus.
You can help them prepare for this change by talking to them ahead of time; consider calling the school to see if you can have your child look at the bus ahead of time.
You should also review the importance of road safety. Stress that they should follow the directions of the bus driver. Finally, ensure they tell you if any bullying or upsetting things happen to them while on the bus.
Practice The Schedule Before School Starts
Switching to a new schedule is challenging for adults, so it's often much harder for children. It's easier for them, and the entire family, if you slowly easing into the school day routine.
Begin a couple of weeks before school starts. You can slowly move bedtimes and wake-up times earlier. You may also want to introduce more structure with quiet or reading time.
If you do this, it will be simpler for your child to adjust to school, and it won't feel like whiplash to go from lots of freedom to a daily routine.
Introduce Them To Their Teacher
Many schools have back-to-school day events meant just for this purpose. It's essential for children to meet their teachers and feel comfortable with them. So, try to make this a positive experience and make sure you compliment the school and classroom. The school may also be new to them, so show them around before school begins.
While you want to help your child feel excited and confident about the new school year and teacher, they'll feel more secure if you make room for any emotions they have. If they are scared or sad, let them process this and support their emotions.
Make Things Fun!
While starting a new school with a new teacher may be a big change, it's also an exciting one. You can set the tone for their school year and make them feel self-assured by noting how grown-up and smart they are.
You can also involve them in the process and find little ways to brighten their day once school begins. Some examples to make elementary school enjoyable include:
Letting them pick out their school supplies, such as their backpack.
Placing a special treat or goodie in their lunchbox on their first day.
Setting up a sticker or small reward plan for when they accomplish small tasks.
These are just a few ideas to get you started. Remember that first graders are still pretty young, so you don't want to lose the fun!
With these tips, you and your child will be ready to embrace an exciting new school year and can transition from summer to fall with fewer hiccups along the way.