Charlamagne Tha God has a Softer Side: From Media Mogul to Empowering People Through His Vulnerability and Charitable Efforts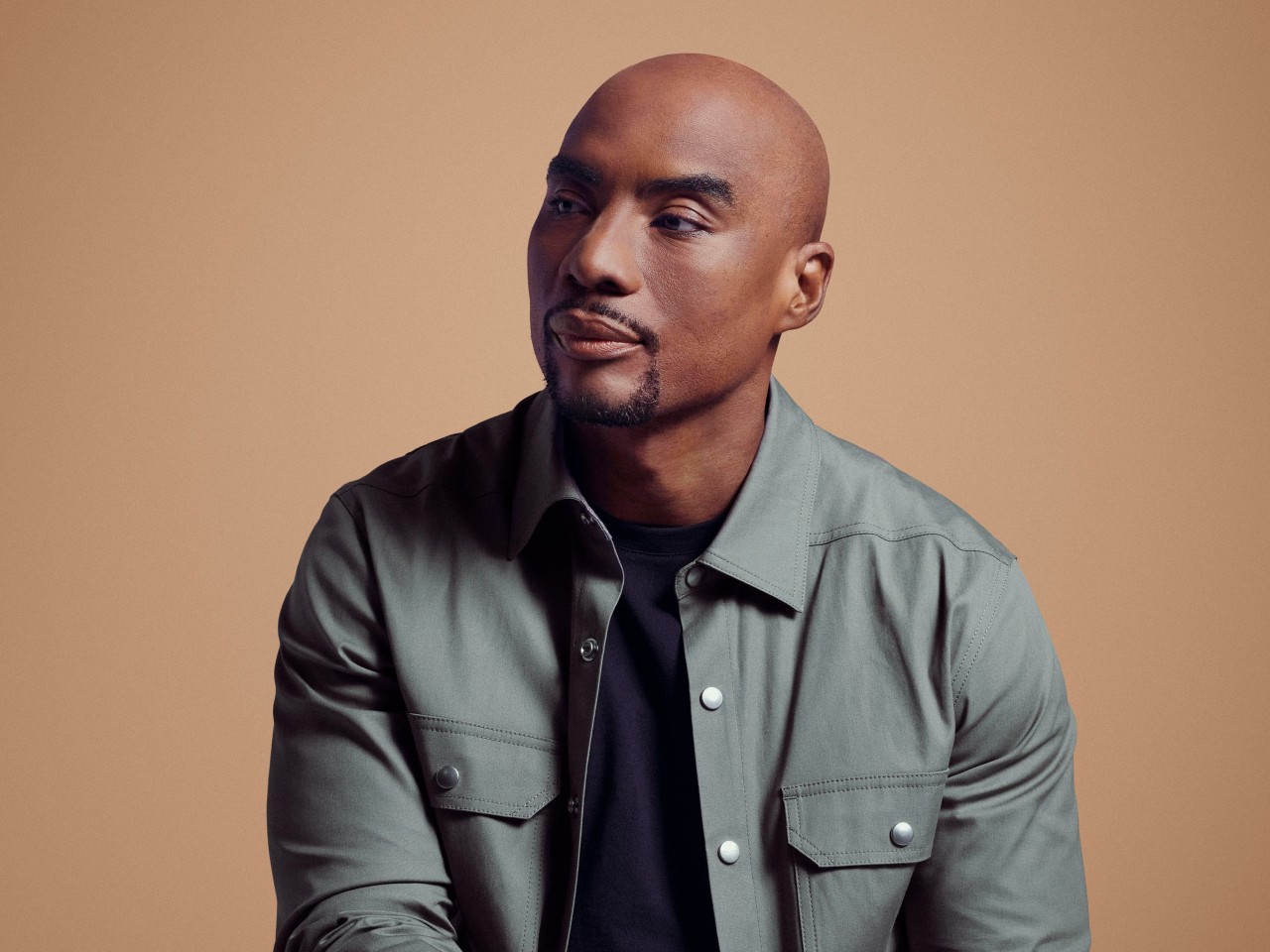 Charlamagne Tha God is best known for co-hosting the nationally syndicated hip hop radio program "The Breakfast Club." Widely regarded as one of the most significant voices of his time, Charlamagne has worked relentlessly to share his opinion, speak his truth and make a difference.
Charlamagne is responsible for countless charity runs, efforts to empower Black communities through education and mental health awareness, and has leaned towards exploring his inner child. Since 2018, following the release of his second book, Shook One: Anxiety Playing Tricks on Me, Charlamagne has been more comfortable letting his guard down and exploring his vulnerability, a trait which could have led to problems in his youth spent in the hood. Having grown up in the small town of Moncks Corner, South Carolina, Charlamagne witnessed a life of petty crime and gang culture from up close. A brief stint in a police lockup and constant fear of gang violence led him to break the shackles that were binding him to this life.
Charlamagne began working odd jobs while searching for better ways to utilize his time. He found his true calling in radio when he began working for z93 Jamz in Charleston. He then grew his reach and went on to find success as the host of the radio show "The Breakfast Club" on FM 105.1. The morning show, which was recently inducted into the Radio Hall of Fame, has cemented Charlamagne's name as a radio and media personality.
Lenard 'Charlamagne Tha God' McKelvey has never been shy of owning his truth. Having had a complicated relationship with anxiety since he was young, he has been vocal about his experiences since he began taking therapy. Those experiences led to the release of his book, Shook One, which outlines his journey and is a guide for people looking to improve their mental health. "For so many years, Charlamagne was the character that showed up to protect Lenard," he said, referencing his birth name. "I'm not in that space no more. Lenard needed some healing. Lenard went out and got that healing. Now Lenard is fully confident to show up as who he is", he said in an interview. Around this time, Charlamagne's father also spoke out on how he had battled with mental health issues for decades, had been on several medications, and even tried taking his own life. Charlamagne learned an important lesson from his father's admission. He believes his issues during his youth would have been more manageable had he known about his father's struggles.
Since then, Charlamagne has played an important role in advocating for mental health outreach in the Black community. His struggle to educate and uplift members of his community without the necessary resources led to the formation of the Mental Wealth Alliance (MWA). Launched in 2019 the platform is a forward-thinking foundation that has been created to destigmatize, accelerate and center state-of-the-art mental health outreach and care across the U.S. while building an unprecedented long-term system of generational support for Black communities. Charlamagne aims to raise at least $100 million and provide free therapy services to more than 10 million Black Americans over the next five years. The organization is actively seeking partnerships with Black-led institutes to join the mental health awareness campaign. The Mental Wealth Alliance, is a resource for everything related to mental health from mindfulness articles, to events, workshops, and courses for adults and youth alike.
Charlamagne has also furthered his efforts towards mental health outreach by honoring the Foster Youth at the LA County Independent Living Program's 2021 Virtual High School Graduation & Scholarship Award Celebration. He presented five scholarships to students aiming for a profession in mental health. The scholarships will help support their studies in majors such as Psychology, Political Science, Social Work, and Sociology. The students will benefit from free virtual therapy sessions, whereas a sixth student will receive free sessions as well as a scholarship from an organization partnering with MWA.
A philanthropist and an advocate for increasing the representation of Black people in the top echelons of educational institutes, Charlamagne delighted students at the South Carolina State University by establishing a scholarship fund worth $250,000, in 2021. The scholarship, named after his mother (an alumnus of the university) was announced at the school's homecoming game. "We will be providing scholarships to black women in South Carolina who Major in English, (my mother's major) Communications, (because I'm a Radio/TV Guy), and for any sister that wants to be a mental health professional," Charlamagne explained. The university also conferred an honorary Doctor of Humane Letters upon Charlamagne at their Spring Commencement ceremony in May.
Charlamagne has also used his radio platform "The Breakfast Club" to participate in various charitable efforts alongside co-hosts Dj Envy and Angela Yee. Each year "The Breakfast Club" hosts the Change4Change fundraiser, which helps with rental assistance for the homeless, utility bill assistance, food insecurity assistance, and health assistance. Some other charities that the radio show has supported in the past are PROJECT 375, and $200,000 to learn- which is an organization spearheaded by former NFL star, Brandon Marshall. The charity aims to improve the psychological well-being of individuals, end mental health stigma, and raise funds for therapy. The radio host helped raise over $200,000 for the effort in 2018.
Charlamagne is currently gearing up for the second season of his show on Comedy Central, "Tha God's Honest Truth." The show is a unique pursuit that looks to dissect social issues using deep dives, sketches, and social experiments. Many of Charlamagne's efforts towards improving mental health awareness, empowering the Black community, and creating opportunities for them, are a part of this new venture.