How to Choose the Right Windows for a Remodel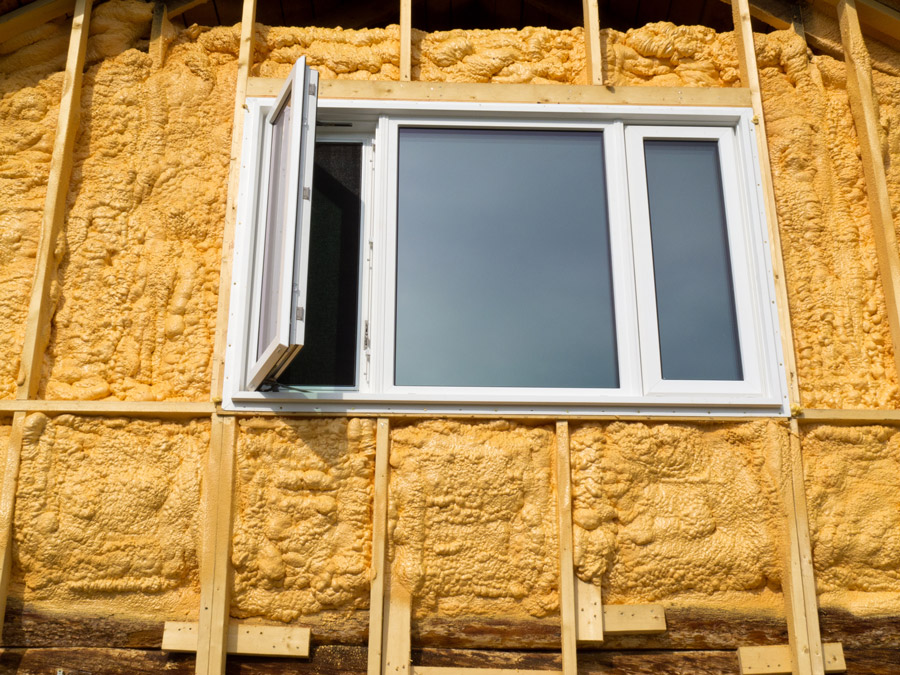 If you are among the millions of Americans who watch the popular collection of house hunting, flipping, and remodeling shows on the HGTV network, you have likely noticed frequent exclamations like, "Oh, I love the amount of light in this room!"
Why Natural Lighting in Homes is Important
Good natural lighting can make a difference between an attractive and welcoming home and an unattractive and unwelcoming one. Good lighting can also make rooms look and feel larger and more open. As well, good natural light can improve mood and energy levels.
Do New Windows Increase the Value of a Home?
Yes! New windows that are well-designed can increase the value of a home and decrease energy costs too.
How to Choose the Right Windows for a Remodel
When choosing materials for a window remodel, considerations include style, material durability, expense, and maintenance. There are two material elements to focus on: the frame and the glass. 
The frame can be made of various materials. Wood windows offer the best insulation, but they require more upkeep than other types. Because wood has the potential to rot, wood windows are not the best choice for climates that have a lot of humidity or rain.
Vinyl windows are a less expensive choice, and they can offer excellent energy efficiency with the use of insulated glass and tight construction.
Aluminum windows offer less energy efficiency compared to wood and vinyl, but they offer excellent strength for hurricane-prone areas, and they are also practical for humid and rainy areas.
Wood-clad windows offer a low-maintenance exterior, typically using an aluminum or vinyl cladding, and a temperature-resistant wood interior.
Composite windows mimic the look of wood but are virtually maintenance-free. They are also more environmentally friendly.
Fiberglass is another composite that is extremely strong and durable. Also, fiberglass windows don't twist or warp. 
The glass chosen is critical for the insulation value of the home. Glass choices include double pane windows, low-E glass, and UV-repellent film.
Design and Style Considerations
There is literally a "world" of design and style choices to beautify and improve the functionality of a home. Some of the many choices include:
Double-hung windows with sliding sashes that open vertically and tilt inward for easy cleaning. 
Slider windows offer two single panes, one of which glides easily to open. 
Multi-slide patio doors are a great choice to open a home's interior to the outside. 
Grille marks inside double panes of glass divide a window into panes making a nice architectural statement. 
Custom window walls that match a room's structure can add impact and greatly increase light. Similarly, creating a window wall, or building a bay window adds depth and beauty to a home. 
There are also different casings to consider for the windows.       
Retrofit Versus New Construction Windows
A retrofit or replacement window simply fits into an existing window opening (and it must match the opening exactly.) A new construction window is one that is built for a home during its construction. A qualified contractor is the best choice for a reliable window remodel project.  
Concluding Thoughts
If it is time to update your home, "bring in the light" with attractive and energy-efficient windows.