How Eterneva is Revolutionizing Deathcare and Grieving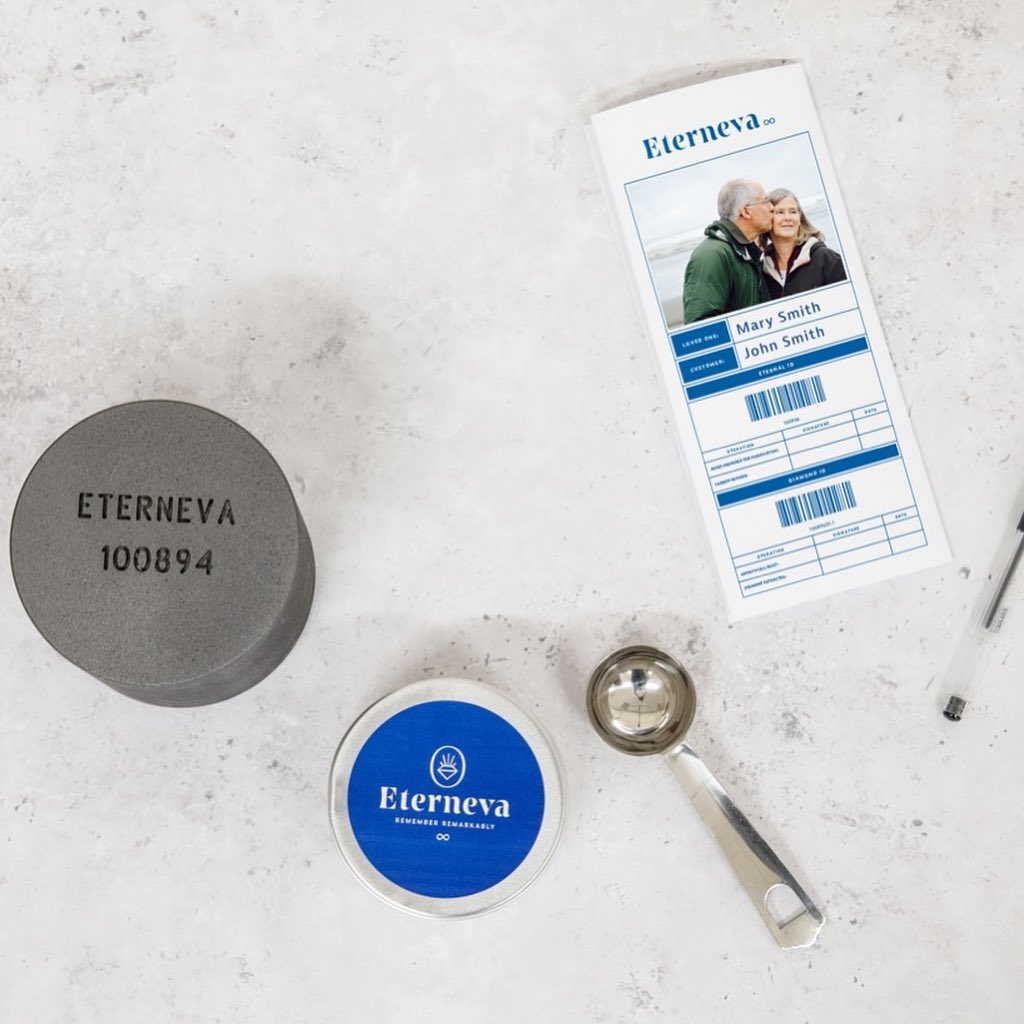 Losing a beloved family member or friend is one of the hardest things any of us will ever go through. Unfortunately, it's an outcome that we are sure to face in our lifetimes.
When a loved one passes, the options for memorializing them are typically limited to casket funerals or cremation urns. But Austin-based Eterneva thinks there's another, unique way to help carry the remains and memories of loved ones close to us.
A Unique Way To Memorialize Loved Ones
Eterneva is a direct-to-consumer company that takes the ashes or hair of loved ones and pets and turns them into diamonds that can be cut and placed into jewelry so that the memories of the dearly departed can be held close. 
After early rounds of investments and an appearance on ABC's hit show Shark Tank and a deal with Mark Cuban, founder Adelle Archer and partner Garrett Ozar have been able to expand the business and create more meaningful experiences grounded in the concept of reconnecting with your loved ones. 
There's no other company out there like Eterneva, and the process of turning ashes into diamonds is guarded by a promise to listen and understand, craft each moment to be personal, and acknowledge the legacy that was earned by lost loved ones. 
New Opportunities for Younger Generations
Funerary practices have largely remained unchanged for decades. However, a shift is beginning to be seen in how younger generations approach bereavement and death care. The traditional funerary process of a casket viewing and formal funeral have largely fallen out of fashion with millennials, who instead are opting for cremations on a large scale. 56% of those who died in 2020 were cremated, and projections estimate that the number could rise to 78% by 2040, according to the National Funeral Directors Association.
Why the change? Well, there are a few reasons. First of all, cremation is a much less expensive process than a traditional casket funeral. The remains can be split among family members and displayed at homes in decorative urns, increasing the level of connection people feel with their loved ones. Millennials and younger generations are also less likely to take religious prohibitions and rituals to heart.
Eterneva provides a new opportunity for younger generations who don't want their loved ones' remains in cemeteries they might only visit a few times a year, and instead want to honor and remember their family and friends in a personal and beautiful way.
The diamond creation process takes around eight months, and during each step, Eterneva helps customers connect with the process through videos, update messages, and other multi-media updates. Customers can also share stories and memories of loved ones on shared pages, creating an eight-month celebration of life.
The Technology Behind Eterneva
The technology behind Eterneva takes the necessary ingredients for diamond creation—heat, pressure, time, and carbon—and uses a laboratory environment to simulate natural conditions in amazing machines. The process takes place in several stages.
Stage 1: Welcome Kit
You will receive a Welcome Kit that will give you video instructions on the process, tools, and return postage to send the ashes back to Eterneva.
Stage 2: Carbon Purification
The carbon needed for diamond creation needs to be isolated from ashes or hair, and this multi-week process harvests the carbonates. The resulting material of carbon graphite powder is the building block for new diamond growth.
Stage 3: Diamond Growth
Eterneva employs some of the top scientists in the world at diamond growth facilities, and that knowledge powers the diamond creation machines. Replication conditions of 2,500 degrees Fahrenheit and pressure of 850,000 pounds per square inch, the carbon material crystallizes and grows into a raw diamond. 
Each person's carbon is different, so the scientists are tasked with finding the perfect combination of heat and pressure. The entire process is videoed and shared with customers so they understand exactly what's going on with their loved ones.
Stage 4: Diamond Quality Assessment
The finished diamond is scanned and a quality assessment is given to identify the placement of inclusions that ensure the size and shape will be beautiful and fit the end purpose of the gem.
Stage 5: Diamond Cutting
Once the diamond is perfected, a master cutter will cut the diamond with perfect precision and care. With over 45 years of experience, the master cutters know exactly how to get the right sparkle and shape on the diamond.
Stage 6: Finishing Touches
The diamond is set for the final touches before being returned to the customer. This can include coloration services adding tints of red, green, or black by combining the diamond with natural elements, grading and engraving the stone with expert gemologists for IGI USA, and jewelry setting into a beautiful custom piece.