Answering the Big Question Men Are Asking, Does BlueChew Work?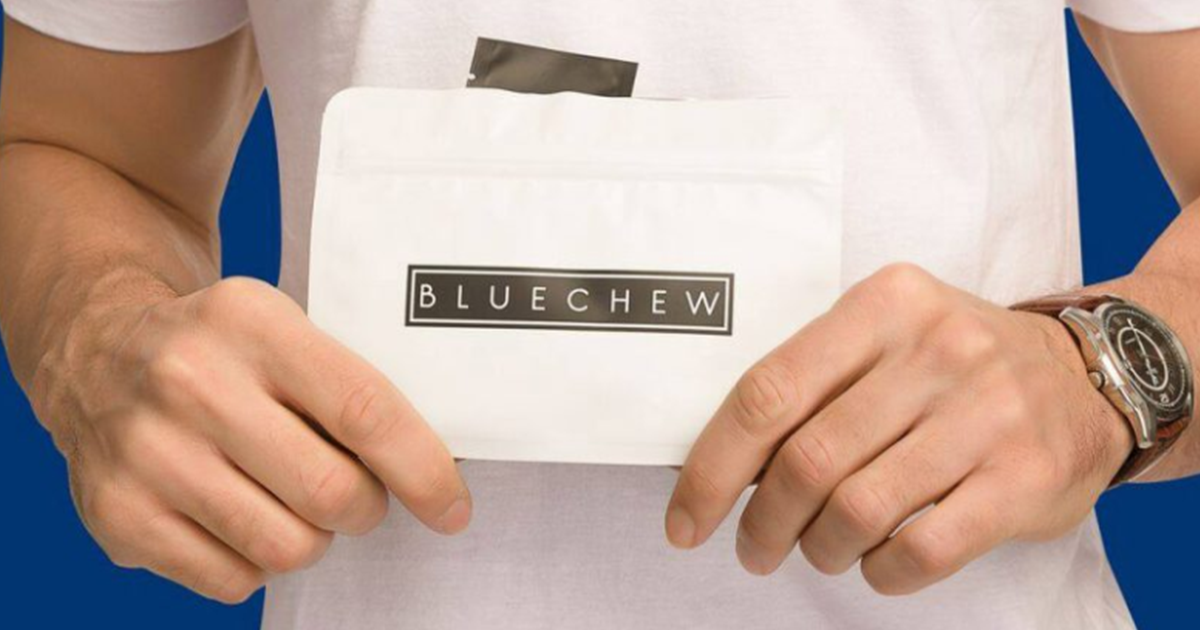 Confidence plays a big part in sexual wellness — for men, declining performance in the bedroom can erode that confidence. What do you do? Viagra and Cialis are options — but the prices of these two medications have been steadily increasing over the years. Between 2012 and 2017, Viagra prices went up 190%. Cialis experienced a similar spike. These medications often aren't covered by insurance, either.
Fortunately, BlueChew has entered the market as a new player in town. This telemedicine service offers a chewable alternative to the usual erectile dysfunction (ED) medications available.
Does BlueChew work? Well, Viagra contains the active ingredient Sildenafil, and Cialis uses the active ingredient Tadalafil. BlueChew delivers tablets containing one or the other of these ingredients, online and in chewable form.
Depending on which tablet you choose, BlueChew chewables can be taken up to four hours (for sildenafil) or 24 hours (for tadalafil) before sexual activity. Both forms of the chewable usually begin working in about 30 to 60 minutes.
Why Men are Turning to BlueChew
Does BlueChew work? It does—and for the man who needs a confidence boost, BlueChew offers a variety of benefits. BlueChew is a subscription-based service, which means it can be subscribed to online. Chewables come in discreet packaging by mail every month. There are varying levels of subscription plans, too. It starts at $20 a month for six sildenafil chewables or four tadalafil chewables, and it goes up to $120 per month for 34 sildenafil tablets or 28 tadalafil tablets. The tablets can be ordered in different strengths, too.
BlueChew is prescribed online, which means rather than enduring potentially uncomfortable visits to the doctor for a prescription, all one must do is go to their website and pick a plan. These plans are not one size fits all, nor are they geared toward older men, either. Instead, varying amounts of chewables and strengths allow you to choose based on your needs.
You'll need to set up an account with BlueChew, fill out a quick medical form to ensure that you're healthy enough to take it, and then once you've completed your online consultation, and you are approved, chewables will start coming in the mail monthly.
BlueChew offers access to a medical support team that you can chat with 24/7, so if something about your subscription isn't working for you, it's best to talk with them to see how you can improve the service to suit your needs.
Since ED medications are often not covered by insurance—and can be quite expensive—BlueChew offers cost savings over other alternatives. Even at the highest subscription level, BlueChew can cost less than a monthly prescription for Viagra or Cialis—and for men who don't need a month's supply of chewables, lower subscription levels offer even more savings.
If you're not sure where to get started, BlueChew also offers a free trial for the first month. This gives you the chance to get a feel for the service and try their products without the obligation of a full membership.
Does BlueChew have Safety Concerns?
Blue Chew uses the same active ingredients as Viagra and Cialis—sildenafil and tadalafil, both of which are approved by the FDA for treating ED. These active ingredients are known as PDE-5 inhibitors, which lower blood pressure throughout your body. Thus, they can be dangerous if you've had health conditions like stroke, heart attack or unstable angina.
For men who want that confidence boost in the bedroom, BlueChew is a fantastic option that offers all the convenience of an easy to manage online subscription—plus chewables that are easier to take than pills, along with cost savings and other benefits.