Fun Ideas for a Chinese-Themed Dinner Party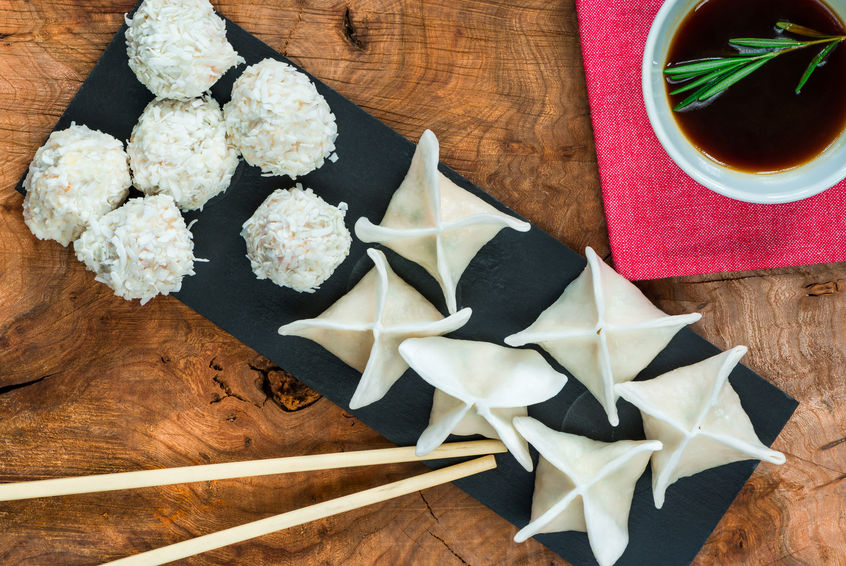 The Chinese Lunar New Year may have just passed, but that doesn't mean people have to wait another year to have a fun, low-key dinner party with a Chinese theme. This blog provides some essential planning tips such as decorations, menu ideas, place settings, and more.
Start by Setting Just the Right Mood
Walking into a Chinese-themed dinner party should feel like the next-best thing to visiting China in person. Since that may not be possible for a while due to the coronavirus, dinner hosts can make their guests feel especially welcome by making their home look as authentically Chinese as they can.
Achieving this goal starts with using the color red for decorations and place settings as much as possible. As a symbol of happiness and good fortune in China, decorating in red lets guests know the host thinks highly of them. Black and gold are popular colors in Chinese culture as well. Here are some other ideas:
Chinese paper lanterns: The host can hang a few Chinese paper lanterns from ceiling cords or place them on counters or furniture located near the eating area. Setting a Chinese folding fan next to each place setting is also a fun touch, especially if it happens to be red.
Party favors: What would any Chinese party favor bag be without at least one fortune cookie? Hosts can complete the bag with other Chinese-related treats such as almond cookies or good luck coins.
Place settings: Each guest should have their own set of chopsticks in addition to a folding fan. The host might also include a Chinese proverb written on a piece of heavy cardstock material and selected for each guest personally. Including both Chinese and English translations is a thoughtful gesture too.
Table centerpiece: Small bamboo plants or orchids are more common as a table centerpiece in China than a bouquet of flowers.
Selecting the Dinner Party Menu
To cut down on preparation time for the dinner party, hosts may want to consider ordering from a catering company or picking up take-out shortly before the guests arrive. Chinese food offers a multitude of options for any course.
Appetizer: egg rolls, wontons, beef pancakes, or pot stickers.
Main course: hand-pulled noodles, fresh filet, mu-shu pork, steamed Chinese cabbage, or pot stickers.
Desert: fortune cookies with colored frosting and sprinkles, egg tarts, or soymilk pudding.
Another benefit of ordering food for the party is that hosts won't have to devote much clean-up time after serving the last course. They can enjoy the company of their guests instead.
Don't Forget the Entertainment
The evening isn't over just because the food is gone. The host and guests can continue to have a good time by playing a few Chinese games. One idea is to set up a game of Mahjongg and give small Chinese-themed token items as a prize to the winner. Chinese finger traps are another idea sure to bring many laughs, as is the host acting as a fortune teller for each guest.
To make the dinner party feel even more authentic, the host can dress in Chinese attire and ask guests to do the same. Playing some popular Chinese music throughout the evening helps to round out the night and make it especially memorable.