LA-based Adam Milstein Makes Good on Lifelong Commitment to Help Jewish People Through Philanthropy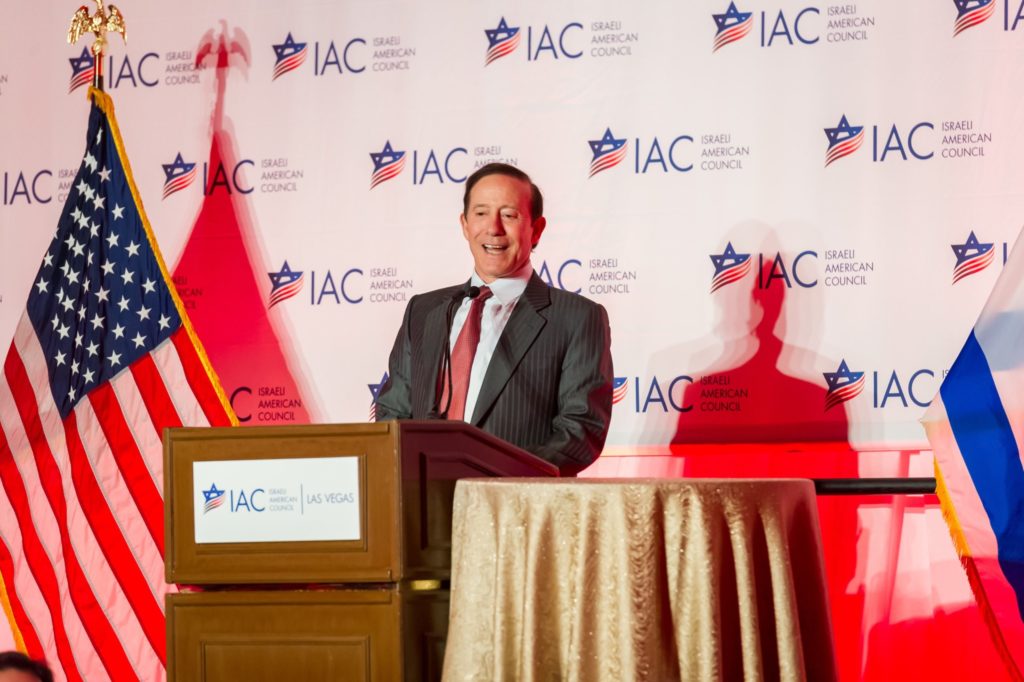 As a young man, Adam Milstein made a personal commitment to serve his fellow Jews, and to date he has proven good on that promise. Today he is active in several philanthropic endeavors to help his people and has been widely recognized for his efforts.
Adam completed his service with the Israel Defense Forces (IDF) and fought in the 1973 Yom Kippur War, when he initially made his passionate commitment to serve. Adam came to believe that if God guarded him from any harm during his military battle, then he should continually contribute toward worthy causes, particularly those causes tied to the homeland of the Jewish people.
Shortly after the war, Adam married and became a father of two daughters. He studied Business and Economics at the Technion – Israel Institute of Technology, where he graduated Cum Laude with a Bachelor's in Science. The Technion is often described as Israel's equivalent of MIT.
During this time, he also began working in the family real estate business. His father was a successful real estate developer in Israel, and as Adam was the oldest of three siblings, this was a natural career path for him.
After a few successful years working in Israeli real estate, Adam and his family relocated to southern California. He then attended the University of Southern California (USC), from which he earned an (MBA) in 1983. This degree helped him further advance his real estate career, and he subsequently enjoyed enormous success.
Adam is currently a managing partner of Hager Pacific Properties. Hager Pacific Properties is a private investment firm that specializes in commercial real estate nationwide. The firm's holdings total millions of square feet and are valued at over a billion dollars. They are spread across nearly 100 properties throughout the United States and include 3,000 apartment units, and 10 million square feet of commercial and industrial space.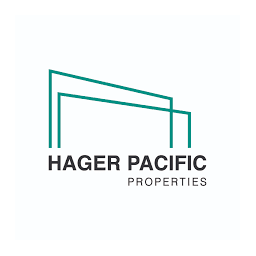 His career in real estate, however, has not been an end unto itself. Instead, Adam has successfully used both his financial success and business acumen to make a substantial difference through philanthropy. He is involved with multiple organizations and personally founded several.
Together with his wife Gila he established the Adam and Gila Milstein Family Foundation (MFF). The foundation invests in efforts that strengthen the unique U.S-Israel relationship and counteract anti-Semitism within the U.S. and worldwide.
Since its inception, MFF has supported more than 200 organizations and facilitated over 1,000 collaborations. The foundation has been especially successful at connecting with Jewish and Israeli youth, reaching more than 500 campuses and reaching tens of thousands of followers on social media.
Adam was also one of the co-founders of the Israeli-American Council (IAC). Both Adam and his wife were among the founding members in 2007. The IAC was created in order to increase unity and pride within the Israeli-American community. It specifically seeks to help Israeli-Americans and Jewish-Americans strengthen their communities and bonds with one another.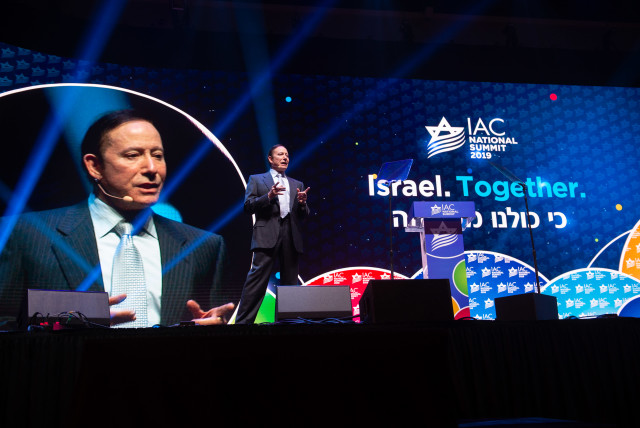 The IAC was the first nonprofit organization to focus on empowering Israeli-American cultural identity on a national scale. It has grown to become one of the most influential and largest Jewish organizations in the country. Many Americans with Israeli roots are familiar with the IAC's Sifriyat Pijama ("Pajama Library") program, which delivered thousands of free books, many in native Hebrew, to Israeli-American families every month. The celebrated project was initiated by Adam and Gila.
Adam also served as the Chairman of the IAC, and he remains on the IAC's National board.
More recently, Adam has founded the Impact Forum. The Impact Forum was created in 2017 as a pro-Israel network of philanthropists based in the Los Angeles area. Through the Forum, the donors coordinate to support one another's charitable causes and leverage their combined philanthropic impact.
The donors of the Impact Forum meet every six weeks to hear presentations from two non-profit organizations, and the concept has proven highly successful. The Forum has raised over $3.5 million for almost 50 organizations, the majority of which focus on combatting anti-Semitism and advancing US-Israel relations.
In addition to these organizations he founded, Adam also sits or sat on the boards of Hasbara Fellowships, StandWithUs, Jewish Funders Network and the Israel on Campus Coalition. All of these are Israel-focused organizations and promote vital causes such as Jewish education, Jewish continuity, and pro-Israel advocacy.
Throughout all his charitable efforts, Adam Milstein never views philanthropy as merely writing a check. Along with giving financially, he is also giving of his time. He has helped organizations personally by providing advice based on his business expertise, and he has used his extensive network of connections to help many organizations.
When evaluating philanthropic opportunities, Adam is known for using a three-pronged approach. The opportunities he pursues allow him:
To Be Actively Involved
To strategically multiply the Impact of his grantees
To Promote Synergistic Efforts between Multiple Organizations
His work with the Impact Forum exemplifies how he actively pursues large-scale efforts across multiple organizations by contributing his time and expertise directly to the causes.
In 2018, Adam was recognized as one of the 100 Most Influential Do-Gooders. Richtopia compiled this list of social entrepreneurs and philanthropists, basing their rankings on the philanthropic impact individuals had through their Facebook and Twitter activity. Adam is included on the list alongside other notable philanthropists such as Warren Buffet, Bill and Melinda Gates, Elton John, Elon Musk and Oprah Winfrey.
Adam and Gila Milstein reside in Los Angeles's San Fernando Valley. The couple has been blessed with three children and three grandchildren.