This is How to Make the Two Tone Trend Work for Your Kitchen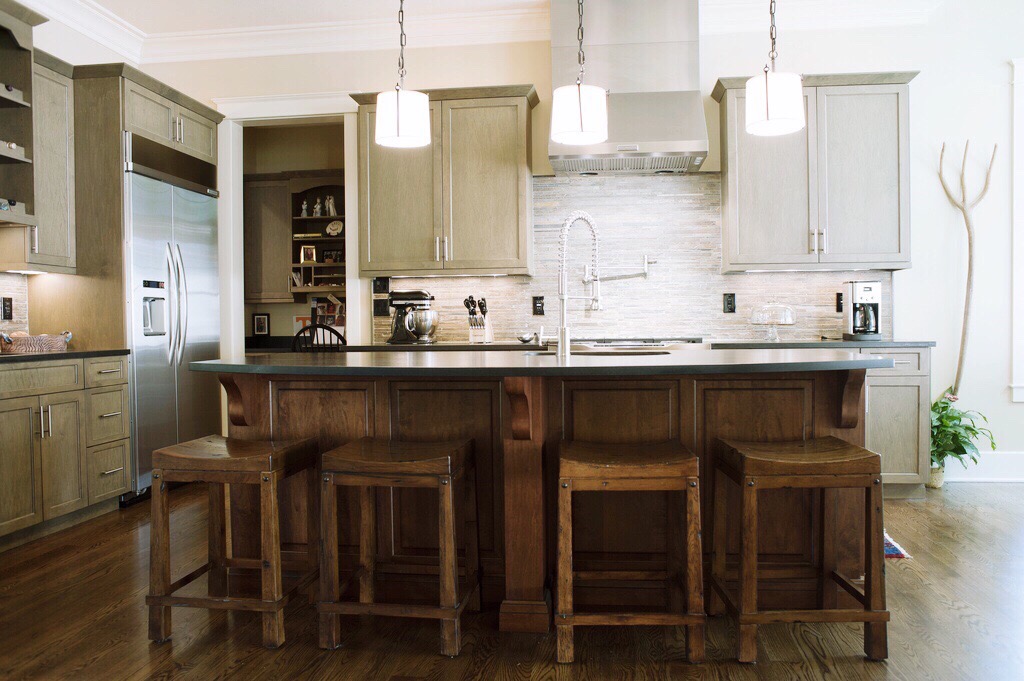 It's important to decorate your home to suit you and your personal taste. There are lots of trends and styles that come and go in home interior design. A popular one that is sure to stick around is the two tone trend. If you've been wanting to do some work to your kitchen, then this is a great style to consider incorporating into your home.
In this guide, we'll be looking at what the two tone trend is, why it's so popular and how you can integrate it into your kitchen.
What's the Two Tone Trend All About?
Cabinets have long been a solitary color in a kitchen. Two toned gives you more options by working in two different contrasting colors or finishes to create more interest. This adds modern dimension to the space that gives the room a new perspective.
There are different ways of doing this. You'll need to pick both your location and materials.
One popular option is to make a kitchen island with cupboards a distinct color while the other cabinets are uniform. You can look for two different wood finishes that complement each other, or incorporate two different materials, such as one wood and another section a solid painted color.
What Makes this Look so Popular
This trend has made waves because of a few key advantages.
Makes Your Small Room Look Larger
One big feature is that it can make your kitchen look bigger than it is. That can be very handy for smaller homes that have a limited amount of space. By creating a deception of space, it can immediately change the way you see your kitchen. That can be particularly important in a room where you're likely to gather because you want it to look inviting, rather than cramped.
Adds Stunning Design Aesthetic
It offers a unique look that gives it a more modern feel. With the right planning and well coordinated tones, it has a sleek and sophisticated look that makes your kitchen look classy, organized, and with clean lines.
Increases Home Value
By integrating two toned trends, you can have an upgrade to your space that improves the value of your home. The appearance makes the room feel larger as well as updated. This is great for getting a home appraised and boosting income from a future sale.
How to Make It Work in Your Space
So now that you know what the two tone look is and its benefits, it's time to plan out how to integrate it into your kitchen.
Browse for ideas. When it comes to finding the right two tone style, it's worth browsing ideas and looking for inspiration online. There are many interior design websites and reputable companies that show sample kitchens. It's good to do your research and find what you like.
Pick your tones. Once you have a sense of your taste in style, you'll then want to consider what tones and colors you're going for. Decide if you want the color differences to be more dramatic or subtle and if you want to mix materials or stay in all wood or paint.
Find your focus point. It's key to decide which area you want to make different from another. Some people like to make lower areas a darker shade and make upper cabinets a lighter tone. Find a quality cabinet maker that offers  customized two tone cabinets for your kitchen design.
Tie together your design. You don't want to forget when picking the colors and style that it needs to match up with the rest of the space. Consider the complete look if you have steel or chrome appliances, a bright backsplash, or particular decor you plan to keep in your new kitchen. If the adjacent rooms have a distinct look, you will want to consider how to make sure it transitions nicely.
The two tone trend is a stunning and unique look that is making waves across the interior design industry. Incorporate this look into your kitchen to really transform your space.