5 Elements Of Kitchen Design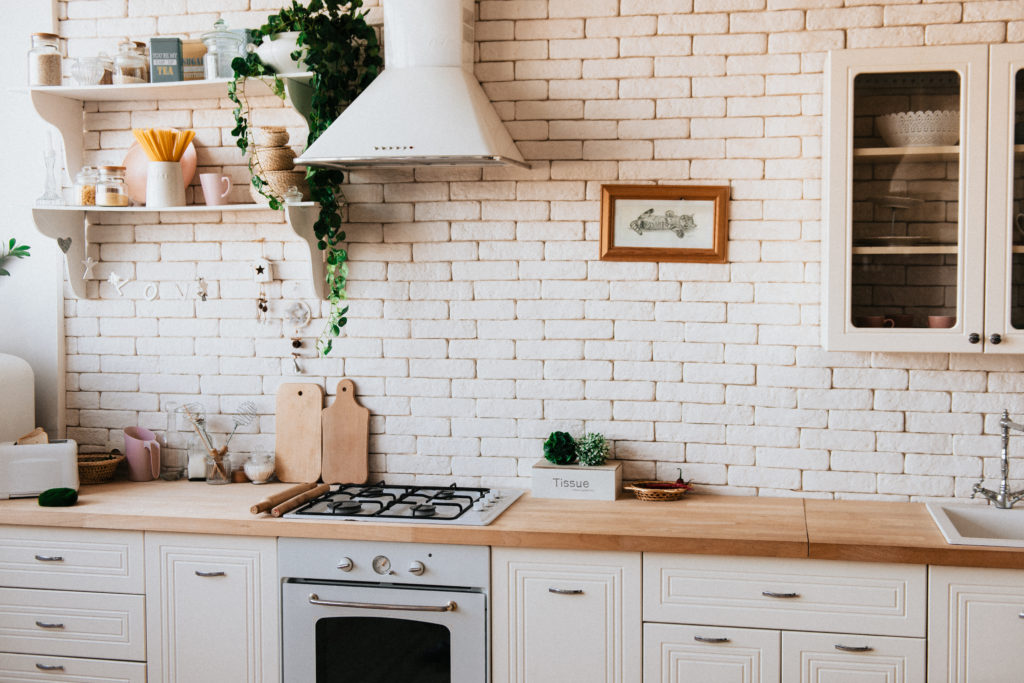 How do you design the perfect kitchen? The answer to this question depends on whose kitchen it is. Each kitchen design varies with the user's tastes. Even so, some elements of kitchen design remain constant through all iterations. There are just certain things, like creative cabinets and faux finishes that just work. Natural and artificial elements combine seamlessly to create a unique kitchen design where no aspect is left out. In this article, we'll look at the five most vital elements of kitchen design.
1. Stone
Stone is a solid, dependable material. With all the different varieties available to homeowners now, it's easy to experiment with stone decor in the kitchen and find one that works. Solid slab backsplashes can be a brilliant addition to a kitchen, by combining function with a beautiful look that's not overwhelming, but just casts the right blend to the rest of the kitchen's walls. Houzz offers some exciting considerations for a kitchen with a stone tile backsplash.
2. Steel
Metal adds a sheen to the kitchen that you'd expect, with so many stainless-steel utensils lying around. Metal bands in cabinets offer a little accentuation from the background. Stainless steel ranges are still in style, and you expect their presence in most modern kitchens. HGTV notes that the muted, neutral color of stainless steel allows you to design around it without the metal taking over the visuals.
3. Water
From washing vegetables to filling pots, water is an essential part of a kitchen's function. That doesn't mean it can't make up part of space's decor as well. Combining stone tubs with delicate fixtures can bring out the hidden beauty inside of a kitchen like nothing else. A designer shouldn't overlook how water can be used to enhance the rest of the kitchen's visuals.
4. Wood
While many kitchen design enthusiasts think that wood should only apply to the cabinets, several like to see it in walls and fixtures as well. Stained wood brings a very earthy look to a kitchen, and not using it is overlooking a fantastic addition. Millwork alongside wood accents allows you to add textures and breathe life into otherwise pedestrian kitchen decor.
5. Light
Another of the vital methods of accenting interiors, lights have their own unique place in kitchen design. Aside from the practical use to see what you're doing accent lights can help cast the entire decor into relief. Better Homes and Gardens contends that the key to excellent kitchen lighting is to layer your lights, mixing the functional with the accents.
Understanding The Elements of a Great Kitchen
Kitchens don't have to be built solely around functionality. The idea that all a kitchen is useful for is cooking went out of fashion around the 1950s. Today, people regularly include bars in and around their kitchens so friends can keep them company while they cook. However, as with all other gathering areas, the decor counts for a lot. When putting together your kitchen interior, these five elements can give it a unique feel that others will envy.