Top inspirational books that will help you heal from trauma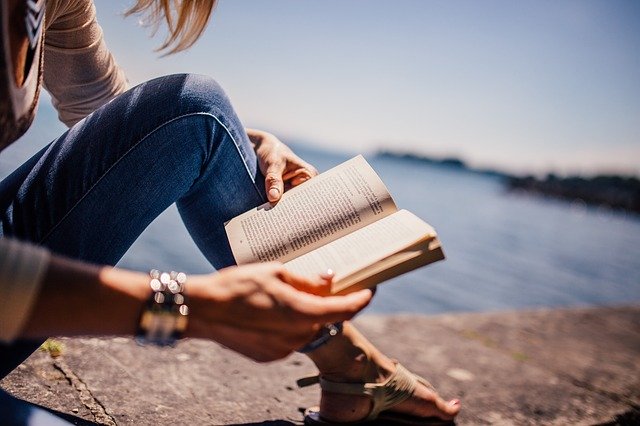 There's nothing quite like a good book, but did you know that reading can help people heal their emotional trauma? From combat veterans to those that have suffered damage after a serious car accident, inspirational books are proving to be an exceptional therapeutic tool. 
If you've experienced any form of trauma an are dealing with the aftermath, like PTSD or anxiety, then it's in your best interest to pick up a book. However, not just any book will do. Check out these top inspirational reads that will help you heal from your trauma.
The Body Keeps the Score
Written by MD Bessel van der Kolk, this book is designed to help individuals understand what trauma is and how an individual can heal. It explores several methods for both coping and healing, ranging from yoga to eye movement desensitization and reprocessing. It's an excellent way to learn about the solutions available to you.
Waking the Tiger
Author Peter Levine explores the psychological nature of trauma as well as how your body can heal itself through self-regulation of your sensations. The book teaches you how to better process your thoughts and emotions in a way that talk therapy simply does not address.
Healing Developmental Trauma
Co-authored by Laurence Heller and Aline Lapierre, this book focuses on healing issues stemming from childhood and relationships. Chronic abuse, abandonment, and neglect are just a few examples of developmental trauma. The book teaches five adaptive survival styles, self-discovery, and how to overcome internal roadblocks.
Trauma and Recovery
Judith Herman explores several types of trauma ranging from child abuse to wartime, delving into what survivors of these events experience. The book focuses on three stages of recover: safety, remembrance and mourning, and reconnection. This is an excellent read for those who want to better understand and overcome trauma.
Healing from Trauma
If you're unable to hear about other people's trauma, this book by Jasmin Lee Cori may be right for you. With an easy-to-understand writing style, the author offers various perspectives and tools to help you find the best approach to healing. There are also several holistic remedies included.
The Boy Who Was Raised as a Dog
Co-authors Bruce Perry and Maia Szalavitz reveal how trauma effects children and the mind. They offer ways for victims to heal mentally, as well as an in-depth understanding for adults looking to help children. This book is also recommended for those that were victims as a child. 
Journey Through Trauma
Written by Gretchen Schmelzer, this book is designed to compliment trauma therapy. It offers a map of five phrases you'll use as a guide through your healing process. Highly inspirational, the overarching theme is recreating you as a hero climbing a mountain, ultimately reaching the peak of wholeness and freedom.
Overcoming Trauma through Yoga
Authors David Emerson and Elizabeth Hopper help you create a loving relationship with your body through the act of trauma-sensitive yoga. Each practice cultivates a sense of safety as well as choice, helping you regain control while working out your emotions through physical exercise.