When Doctors Jump To Conclusions And Avoid Medical Evidence Everyone Suffers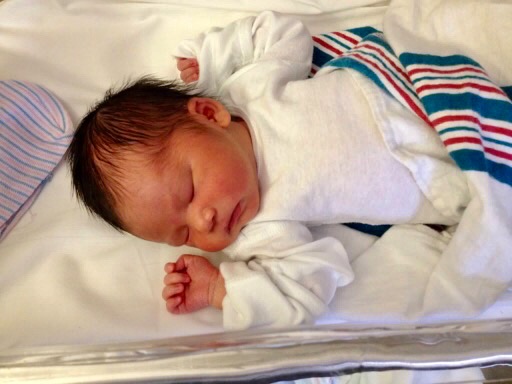 Lorina and Jason Troy's son, JJ, was born with a medical condition called Benign External Hydrocephalus, a relatively common birth complication which causes a child's head to rapidly enlarge due to a buildup of cerebrospinal fluid outside of the brain. When the Troys took baby JJ to the hospital, concerned about his growing head, the physician diagnosed JJ with shaken baby syndrome and assumed Jason was abusing the child.
As a result, JJ and his older brother, Kainoa, were taken from Lorina and Jason by Child Protective Services for five months. The boys were returned home but Jason Troy still faced two felony child abuse charges until the third attorney the family talked to in 2017 found the evidence of hydrocephalus in JJ's medical records from the day he was born. After JJ's diagnosis, the charges against Jason were dropped.
Hydrocephalus is a condition in which excess cerebrospinal fluid (CSF) builds up within the fluid-containing cavities, or ventricles, of the brain. The term hydrocephalus is derived from the Greek words "hydro" meaning water and "cephalus" meaning the head. Although it translates as "water on the brain," the word actually refers to the buildup of cerebrospinal fluid, a clear organic liquid that surrounds the brain and spinal cord. CSF is in constant circulation within the ventricles of the brain and serves many crucial functions: 1) it acts as a "shock absorber" for the brain and spinal cord; 2) it acts as a vehicle for delivering nutrients to the brain and removing waste from it; and 3) it flows between the cranium and spine to regulate changes in pressure.
When CSF builds up around the brain, it can create harmful pressures on the tissues of the brain confined within the skull. The accumulation of CSF occurs due to either an increase in production of the fluid, a decrease in its rate of absorption or from a condition that blocks its normal flow through the ventricular system.
Hydrocephalus can occur at any age but is most common in infants and adults age 60 and older. According to the National Institute of Neurological Disorders and Stroke (NINDS), hydrocephalus is believed to affect approximately one to two in every 1,000 children born in the U.S. The majority of these cases are often diagnosed before birth, at the time of delivery or in early childhood.
In many cases, the exact event leading to hydrocephalus is unknown. However, a number of developmental or medical problems can contribute to or trigger hydrocephalus. Hydrocephalus present at birth (congenital) or shortly after birth may occur because of any of the following:
Abnormal development of the central nervous system that can obstruct the flow of cerebrospinal fluid
Bleeding within the ventricles, a possible complication of premature birth
Infection in the uterus during a pregnancy, such as rubella or syphilis, that can cause inflammation in fetal brain tissues
Other factors that can contribute to hydrocephalus among any age group include:
Lesions or tumors of the brain or spinal cord
Central nervous system infections, such as bacterial meningitis or mumps
Bleeding in the brain from a stroke or head injury
Other traumatic injury to the brain
The symptoms of hydrocephalus tend to vary greatly from person to person and across different age groups. Infants and young children are more susceptible to symptoms from increased intracranial pressure like vomiting and adults can experience loss of function like walking or thinking.
Symptoms in Infants
Unusually large head size
Rapidly increasing head circumference
Bulging and tense fontanelle or soft spot
Prominent scalp veins
Downward deviation of eyes or sunset sign
Vomiting
Sleepiness
Irritability
Seizures
Symptoms in Children
Nausea and vomiting
Swelling of the optic disc or papilledema
Blurred or double vision
Balance and gait abnormalities
Slowing or loss of developmental progress
Changes in personality
Inability to concentrate
Seizures
Poor appetite
Urinary incontinence
Hydrocephalus can permanently damage the brain, causing problems with physical and mental development. If untreated, it is usually fatal. With treatment, many people lead normal lives with few limitations. Treatment usually involves surgery to insert a shunt. A shunt is a flexible but sturdy plastic tube. The shunt moves the cerebrospinal fluid to another area of the body where it can be absorbed. Medicine and rehabilitation therapy can also help.
The prognosis for hydrocephalus depends on the cause, the extent of symptoms and the timeliness of diagnosis and treatment. Some patients show a dramatic improvement with treatment, while others do not. In some instances of normal pressure hydrocephalus, dementia can be reversed by shunt placement. Other symptoms, such as headaches, may disappear almost immediately if the symptoms are related to elevated pressure.
In general, the earlier hydrocephalus is diagnosed, the better the chance for successful treatment. The longer the symptoms have been present, the less likely it is that treatment will be successful. Unfortunately, there is no way to accurately predict how successful surgery will be for each individual. Some patients will improve dramatically, while others will reach a plateau or decline after a few months.Lorina now works at raising awareness of child misdiagnosis and the devastating outcomes it can have. She lobbies lawmakers, advocates for legal changes, and talks to the press to get her and other parents' experiences more exposure. She has written a book about her family's journey through the medical and legal system, called Miracles of Faith.